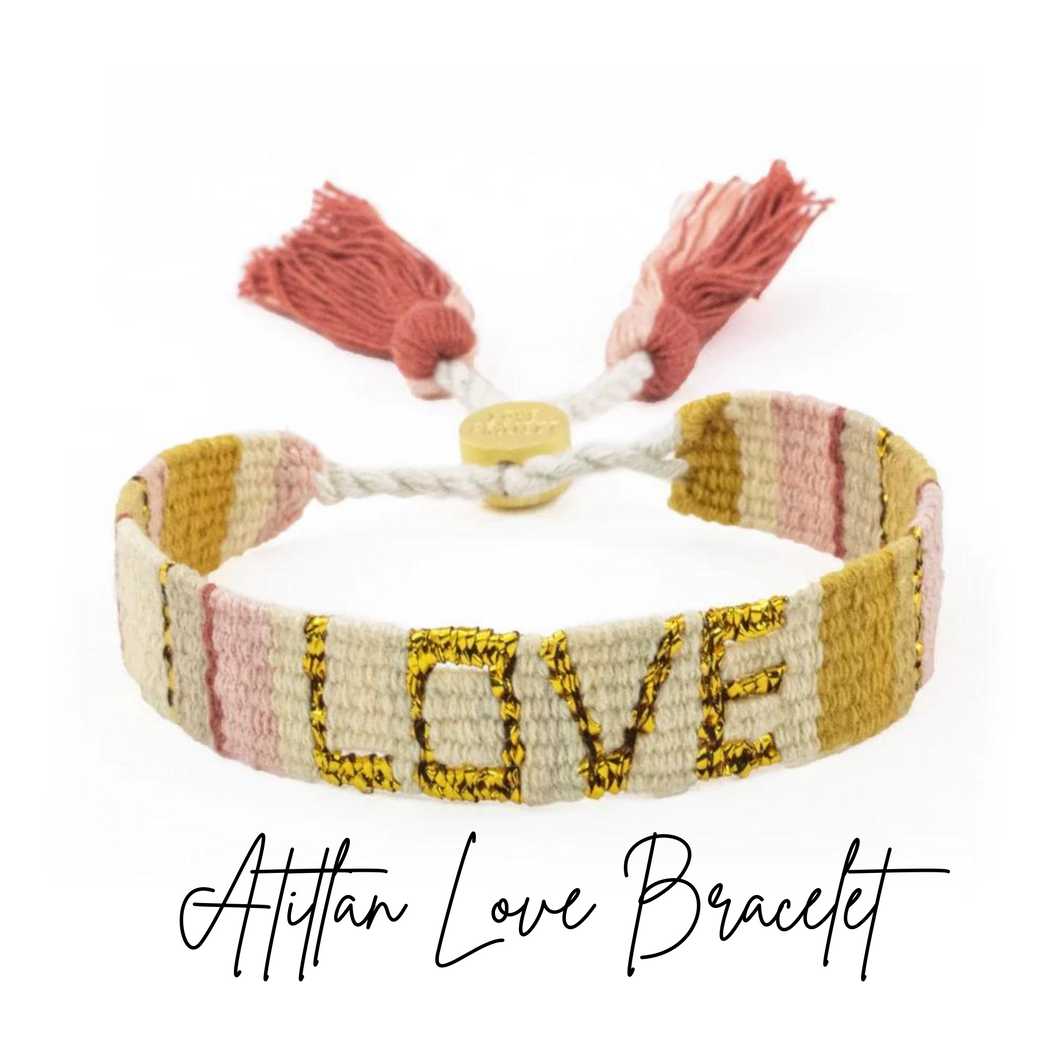 Love Is Project Atitlan Bracelet
Regular price $40.00 Sale
We are so happy to now carry a variety of beautiful Love is Project bracelets! With each bracelet sold, Love Is Project empowers thousands of female artisans in developing countries around the world through fair wages, healthcare, education, and more, paving the way to a positive future ahead.

The Atitlan LOVE bracelets hail from the colorful villages surrounding beautiful Lake Atitlán, Guatemala. Access to opportunities and support along the way have allowed the artisans to invest (on average) 90% of their wages back into their families: these women are more likely to send their daughters to school, to have improved health, and to become catalysts for positive change within their communities.
Colorful, stackable, and fun!
Comes with a protective cloth pouch & gift tag
Adjustable diameter length: 6-10 inches
Bracelets are unique & handmade therefore slight variations in color may occur.